Below are some of our most popular items that we sell to both patients and anyone needing supplies to hear better!
During this time we are not seeing patients for walk-in appointments. However, we are available for phone consultations and drop off services. Please contact the best location for you.
Instructions for Ordering:
To order, visit this page or call 303-499-3900 to place your order. We are open to phone calls Monday to Friday from 9am to 5pm. Please note orders can take 24-48 hours to be placed – by providing an email we can notify you of shipping details.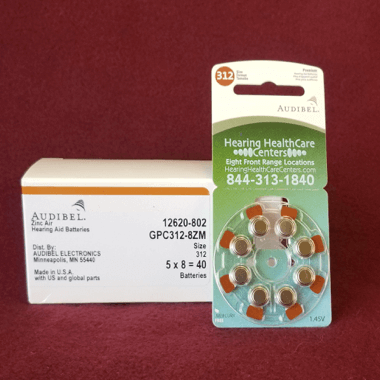 Hearing Aid Batteries
$26/box plus shipping*
One box contains 40 batteries
Maximum of 2 boxes per customer
We sell sizes 312 (brown sticker), 13 (orange sticker), 10 (yellow sticker), and 675 (blue sticker)
Batteries can be one of the top reasons why a hearing aid doesn't work. Our batteries are not expired (unlike some grocery stores where batteries have been on the shelf for ages!).
Quick tip: To help a battery be optimized, peel the sticker off and let the battery 'breathe' for 20 seconds before placing the battery in the hearing aid.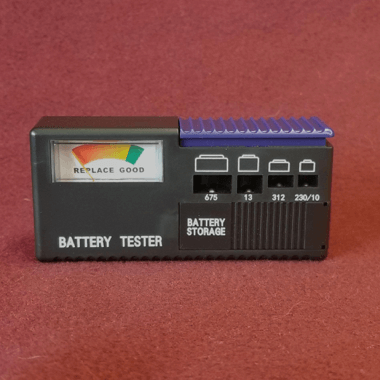 Battery Tester
$14.95 plus taxes + shipping*
A battery tester is a great item to test if your batteries are still good. Batteries dying and clogged wax filters are the top two reasons why hearing aids do not work. Easy to use, the battery tester can help determine if you have a bad battery.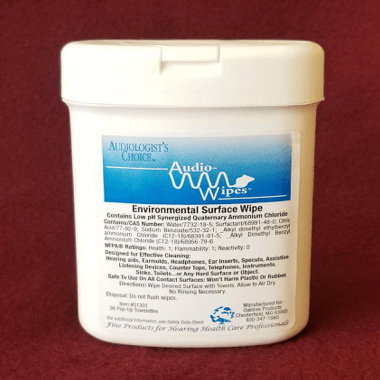 Audio Wipes
$6.95 plus taxes + shipping*
Safe to handle with bare hands
36 wipes to clean hearing aids, ear molds, headphones, and other audio equipment
*Limited supplies*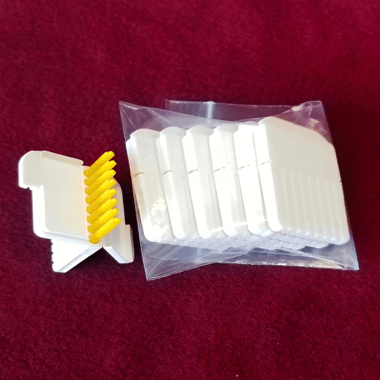 Audibel Wax Guards
$20/six pack plus shipping*
We are selling 6 packs only online, with each pack having 8 wax guards for a total of 48 wax guards.
These wax guards are to be used with Audibel and Starkey hearing aids only.
Should you need a different manufacturer wax guard please call us directly at 303-499-3900 for pricing and ordering.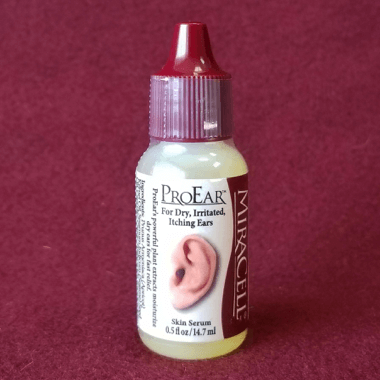 Miracell ProEar
$10.99 plus taxes + shipping*
Miracell ProEar is a sophisticated blend of highly concentrated natural plant extracts developed to benefit ears
Stops itching ears, softens ear wax, helps soothe irritations and sores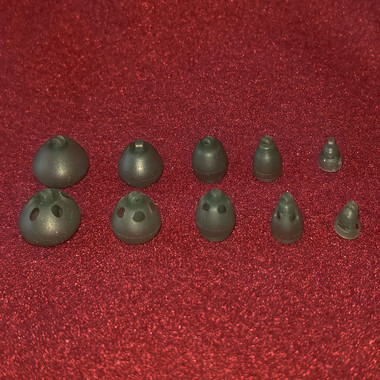 Hearing Device Domes
3 sets (six domes) for $5 + shipping
Sizes 5mm, 6mm, 7mm, 9mm, 11mm
We are currently only offering Audibel domes online, please call if you need different manufacturer domes!
*Shipping will be determined on the amount of products that are ordered. Our base fee is $4 for one item to be shipped.