Better hearing and a better quality of life can be yours for many years with the help of the right hearing professional. At Hearing HealthCare Centers, we pride ourselves on developing long-term relationships with our patients. Relationships based on unsurpassed personal service that begins the first time you walk through our doors and continues long after your initial appointment.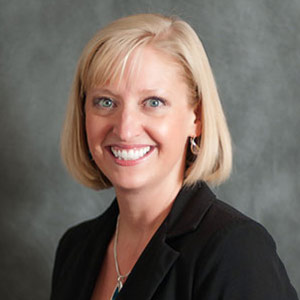 Dr Whitney Swander
AU.D., CCC-A, F-AAA, Owner
Dr. Whitney Swander attended the University of Northern Colorado. She earned her Bachelor's degrees in Speech-Language Pathology and Audiology in 1998. Whitney went on to immediately earn her Master's degree in Audiology in 2000.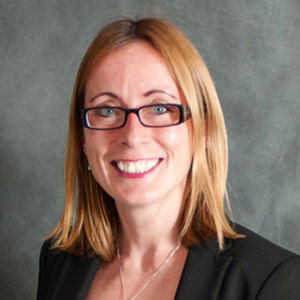 Dr Annie Swanberg
Au.D., CCC-A
Dr. Annie Swanberg joined the Hearing HealthCare Centers team in 2016, after earning her doctorate in audiology from the University of Colorado. She did her fourth-year externship at Denver Health, which provided a wide range of experiences and challenges in clinical audiology. Read More >
Before going back to grad school she was employed in the hearing aid industry, so while she may be a newer audiologist, she's been working with hearing aids since 2006 .
Annie grew up in the Midwest but was always a mountain girl at heart. Weekends find her scrambling up and down mountains, competing in trail running races (favorite distance: 50K), or just playing her guitar around a campfire. She brings the same energy to work… along with the occasional scraped knees and elbows!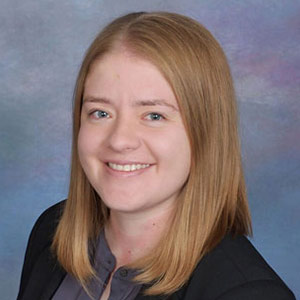 Dr Ashlee Rothstein
Au.D, CCC-A, FAAA
Dr. Ashlee Rothstein joined the Hearing Healthcare Centers staff in spring 2017. A born and raised Utah girl, she received her undergraduate degrees from Utah State University in Communicative Disorders / Deaf Education and Psychology. Read More>
She then earned her doctorate in audiology from Towson University in Baltimore, Maryland.
Ashlee has had the opportunity to practice in many settings, both government, and civilian, but particularly enjoys working with hearing aid technology.
Ashlee has recently returned from living in South Korea and is thrilled to be back near the Rockies with her family. They'll spend the summer hiking up the mountains and, hopefully, this winter, the baby will learn to ski back down them. When not adventuring in the hills Ashlee can be found curled up on the couch with a book.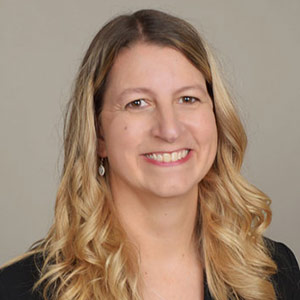 Dr Kimberly Hart
Au.D, CCC-A
Dr. Kimberly Hart joined our team in 2017. Although she is new to our team she is not new to audiology. She is a Colorado native and worked in a variety of settings. She has worked in the public schools, ENT clinics, private practice, and spent the last 13 years using her talents on our nation's heroes at the veterans administration. Read More>
As a result, she is very veteran and law enforcement conscientious and loves helping those heroes that serve our nation and community. She understands the needs of this unique population and everyone that can benefit from better hearing.
These settings have given her a wide variety of expertise. She has experience in tinnitus management, hearing conservation, balance therapy, the full gamut of audiological testing and aural rehabilitation.
When she is not at work she can be found hiking in our mountains, enjoying the outdoors with her family, and volunteering to help those in need.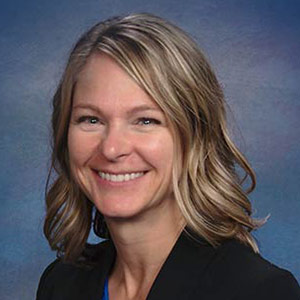 Jill True
BC-HIS
Jill joined the Hearing HealthCare Centers staff in 2012. She is originally from Ohio but has lived in Colorado most of her life. She has three wonderful kids, one in high school, one at Colorado State University, and her oldest is a United States Marine. Read More>
In her spare time, Jill enjoys running marathons and hiking the beautiful Colorado mountains. Sports are also a big part of her life, being a huge fan of the Colorado Rockies and the Ohio State Buckeyes. Jill also enjoys traveling and was honored to travel to Congo and Democratic Republic of Congo with a team from the Starkey Hearing Foundation, fitting approximately 2,000 donated hearing aids to those in need.
Jill graduated with honors from Front Range Community College with her Associate's Degree and graduated Summa Cum Laude from Colorado State University-Global Campus with a Bachelor's of Science in Human Services. She is Board Certified in the Hearing Instrument Sciences.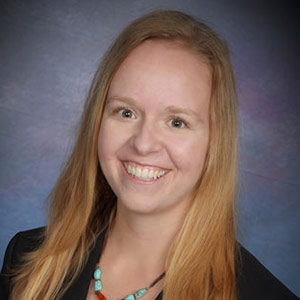 Kate Wipfler
Audiology Assistant
Kate joined Hearing Healthcare Centers in 2017 as an audiology assistant. Born in Illinois, Kate graduated from Regis University in 2016 with a major in Neuroscience and a minor in Spanish.Read More>
Kate has enjoyed working in research and clinical settings for the past 5 years and is excited to join Hearing Healthcare Centers to continue her passion for serving others in a holistic manner. Outside of work, Kate enjoys cycling, backcountry camping, reading, crafting, and photography.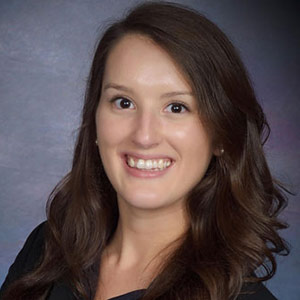 Erin Simon
Audiology Assistant
Erin joined the Hearing Healthcare Centers staff in May of 2017, shortly after earning her Bachelor's degree in Audiology and Speech-Language Sciences from the University of Northern Colorado. Read More>
Erin's long-term goal is to become an Audiologist or Hearing Instrument Specialist, but she is currently interested in gaining experience in the field first. Erin enjoys getting to know her patients and feels privileged to play such an essential role in people's everyday lives.
Erin has a strong passion for traveling and helping others. In 2012, at just 17 years old, Erin participated in a program called Walking Tree Travel. She and 20 other high school students from around world traveled to Costa Rica to volunteer for a village for 2 weeks. In 2014 and 2015, Erin participated in the Alternative Spring Break Program at her University. The first trip involved traveling to California and helping women and children who were victims of domestic violence. The second trip involved traveling to Utah to volunteer at an animal shelter. Erin is so grateful that she was able to participate in these experiences because they have helped shape her into the person that she is today.
Some of Erin's previous job experience includes working as a CNA (certified nursing assistant) in a nursing home and being a hip-hop dance instructor for children. Erin is a born and raised Coloradan and in her free time she enjoys cooking, being outdoors, and spending time with her family.
Erin is currently working towards obtaining her Board Certification in Hearing Instrument Sciences (BC-HIS).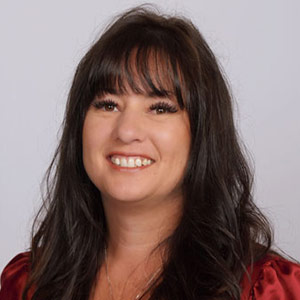 Cheryl Barber
Insurance Specialist
Cheryl Barber joined Hearing HealthCare Centers staff as the Credentialing and Insurance Specialist in April of 2017. She currently holds two Associates degree and is finishing her 4-year degree in Business. Read More>
She has been in the medical & dental field for over eight years in various capacities.Before her career change into the medical industry, she worked as a Chef for over 20 years.
Since her transition into the medical field, she has had a desire to help patients with issues regarding their insurance benefits and claims.
Cheryl moved to Colorado 12 years ago and is happily married. She has three adult children, two granddaughters and is a foster parent. She enjoys spending her free time bicycling, experiencing Colorado festivals and mountains, running in various 10k's, half marathons and she is an enthusiastic Disney fan.
Patient Care Coordinators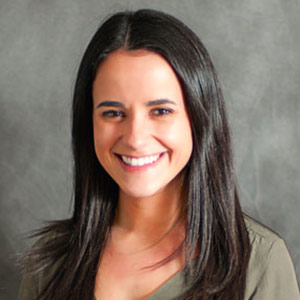 Therese Montecalvo
Director of Operations
Therese Montecalvo joined the Hearing Healthcare Centers staff as a Patient Care Coordinator in 2015 from Ohio where she worked as a human resource and payroll specialist. Read More>
She graduated from Ohio University with a B.S in Communication Studies and a minor in Marketing / Management.
In her spare time, Therese enjoys hiking 14ers, trail running, and spending time with her friends and family. She loves all that Colorado has to offer and its many outdoor activities.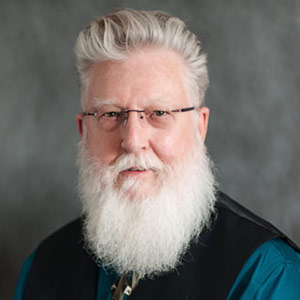 Thom Wright
Patient Care Coordinator
Thom Wright joined the Hearing HealthCare staff as a Patient Care Coordinator in June of 2016.  Before joining the Hearing HealthCare team,  Thom worked for 40 years as an Emergency Services Dispatcher.  Read More>
The last 18 years of that at the Fort Collins 9-1-1 Center as an Emergency Medical Dispatcher.
Thom retired in 2015 but after such a long career in public service, he found himself wanting to give back to the community.   When a position became available at Hearing HealthCare Centers, Thom jumped at the chance!  It was a perfect fit!
When not working, Thom enjoys trips to the mountains with his trailer and fur friend Jordan, a 12-year-old Weimaraner. Jordan is the 4th rescue dog that has joined Thom's family, having had a previous Weimaraner as well as a pair of Miniature Pinschers. Thom also enjoys working in his yard, long walks, and quiet times listening to music.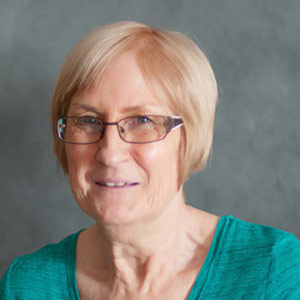 Kathi Kittridge
Patient Care Coordinator
Kathi is the first smiling face you will see as you enter our Colorado Springs office of Hearing HealthCare Centers. After originally starting out as one of Dr. Durbin's patients in 2013, Kathi became the Patient Care Coordinator for the office in 2014. Read More>
She not only helps with phone calls, scheduling appointments and other tasks around the office but she is also able to help with some problems that may arise related to hearing aids as she wears two herself!
Kathi is originally from Maine and moved to Colorado in 1992 with her husband and three children to be closer to family. She spent 30 years working in manufacturing before changing careers in 2001 and becoming a receptionist for a local physician's office. Kathi has always enjoyed helping others and knew this would be a perfect fit for her. She has been in the medical field ever since!
In her spare time, you can find Kathi spending time with her grandchildren, playing with and walking her two dogs, or designing and remodeling rooms in her home.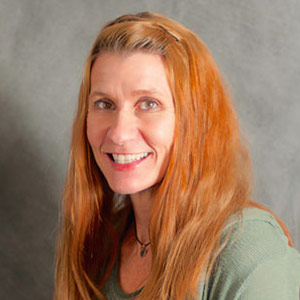 Kellie Mendelow
Patient Care Coordinator
Kellie Mendelow joined Hearing HealthCare Centers in 2016 and is excited to be the new Patient Care Coordinator for the Boulder office. She enjoys meeting and getting to know all the wonderful patients she gets to see every day.Read More>
Kellie has been a Boulder resident since 1992 and loves everything Boulder. She graduated from the University of Colorado at Boulder with a BS in Biology and holds an associates degree in Business Administration from Lincoln School of Commerce. She has worked in various scientific and management settings and has many years experience in all levels of management and business.
When not working Kellie enjoys spending time with her kids, hiking, mountain biking, camping, enjoying all things Boulder, or escaping to the ocean where she and her three kids love to scuba dive.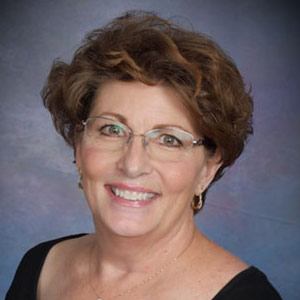 Joanna Huhman
Patient Care Coordinator
Joanna joined the HHCC team as a Patient Care Coordinator in February of 2017, after a long career as an Executive Administrative Assistant for a publishing company. She also has previous experience in the medical field and retains her Cosmetology license.Read More>
Joanna was born in Ohio but spent her whole life in Colorado. She enjoys gardening and painting, drawing inspiration from the Colorado Rockies.
She and her husband enjoy swing dancing and running around with their 15-year-old grandson to keep themselves feeling young.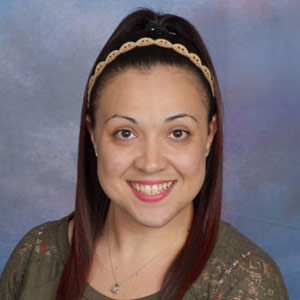 Amanda Mercado
Patient Care Coordinator
Amanda Mercado joined the Hearing Healthcare Centers staff as the Wheat Ridge Patient Care Coordinator in 2017 from California where she worked as a Personal Caregiver.Read More>
She graduated with honors from The Art Institute Inland Empire with her Bachelor's degree in Culinary / Hospitality Management, and her Associate's degree in Culinary Arts. Amanda loves to help others and prides herself on her customer service skills.
Since moving to Colorado, Amanda enjoys going fishing, camping, and taking long walks to see all the beautiful sights. She also really loves to cook, watch movies, and spend time with her loved ones and friends.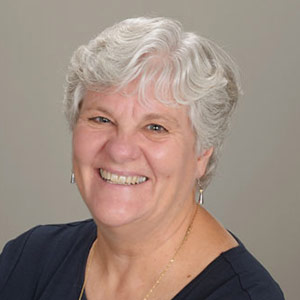 Pam Pearce
Patient Care Coordinator
Pam joined the Hearing HealthCare Centers team as the Patient Care Coordinator in the Englewood location. She is not new to the area as she was born and raised in SE Denver. After she graduated from high school, she went to school to be a certified dental assistant. Read More>
She worked in the dental field for several years. While there she learned how nice it is to get to know and help the patients that come to your office.
After she married, she moved to Englewood where her and her husband raised their two children. She did everything from babysitting, to cleaning houses so she could spend as much time with her children as possible.
In her free time, she really enjoys sitting in the back yard by her pond or taking long walks in the neighborhood. She is also an avid gardener and loves to read. She especially loves sewing for her 3 granddaughters.