Better hearing and a better quality of life can be yours for many years with the help of the right hearing professional. At Hearing HealthCare Centers, we pride ourselves on developing long-term relationships with our patients. Relationships based on unsurpassed personal service that begins the first time you walk through our doors and continues long after your initial appointment.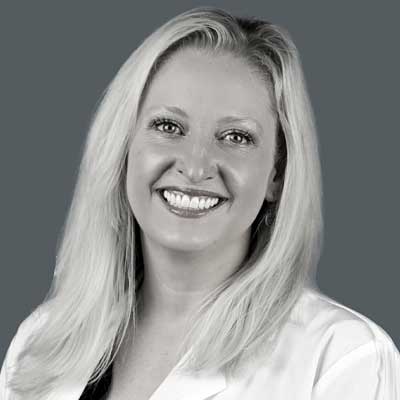 Dr. Whitney Swander, Au.D., CCC-A, F-AAA
Doctor of Audiology
Dr. Whitney Swander attended the University of Northern Colorado with the hopes of helping people, but without knowing how she hoped to do that. Within a very short time, she learned about the roles of Speech- Language Pathologists and Audiologists and earned Bachelor's degrees in Speech-Language Pathology and Audiology in 1998. Dr. Swander went on to immediately earn her Master's degree in Audiology in 2000.
Read Full Bio
Dr. Swander began working at Hearing HealthCare Centers while it was still under the ownership of Jim Boggess in May of 2000. She purchased the Boulder and Longmont locations in 2008, and the company has grown to eight Front Range locations since then.
Over the nearly 20 years that she has been helping people to hear better, she has become even more passionate about the role that hearing technology can play in restoring people's ability to feel fully engaged in social situations, without having to worry about missing out. As technology has improved over the years, her patients have been able to achieve higher and higher levels of success and satisfaction with hearing aids. She loves watching people take back their life when they take charge of their hearing. Part of her vision is to not only to help people hear better, but to help them live better. She hopes for anyone coming in for an appointment to feel a sense of belonging as they enter the clinic and to know they will be in great hands.
Along with helping people hear better on a local level, Dr. Swander has also traveled to Africa multiple times to fit people with hearing aids through the Starkey Hearing Foundation. When Dr. Swander is not helping patients or running the practice, you can find her gardening, cooking and spending time with husband, Jeff, and two rescued beagles, Maddie and Marley.

An Introduction to the Team
from Dr. Swander
As a young audiologist fresh out of graduate school in 2000, all I knew was that I wanted to help people hear better. I learned that treating patients with care while partnering with them and empowering them to take back their hearing was the way to do it. Over the years, Hearing HealthCare Centers grew as people caught on to the way we made them feel. Even other Hearing Care Professionals learned that we cared and asked us to adopt their practices as they retired. It didn't take long to learn that I couldn't care for all the people who needed our help across the entire Front Range of Colorado, but I was determined not to lose my vision for how to help people as we expanded. The audiologists and administrative team members below have each been thoughtfully and intentionally chosen for their role because of how they are able to carry forth our mission of partnering with people to treat their hearing loss and regain all the benefits that good hearing have to offer.
All of our Audiologists hold Doctorate degrees in Audiology and have many years of experience working with advanced evaluation techniques for hearing loss, understanding speech in the presence of background noise and tinnitus, as well as auditory rehabilitation and verification of medically based hearing aid fittings. Because hearing loss has been linked to so many cognitive functions, each of our Doctors of Audiology has been certified in MoCA, the Montreal Cognitive Assessment, which is a standardized screening tool for early detection of mild cognitive impairment. We know hearing care is health care and that is critically important to take your body and your brain into account when it comes to treating your hearing loss.
I'm very proud of my team and know that you will be well cared for from the moment you make contact with us and throughout your entire journey with us.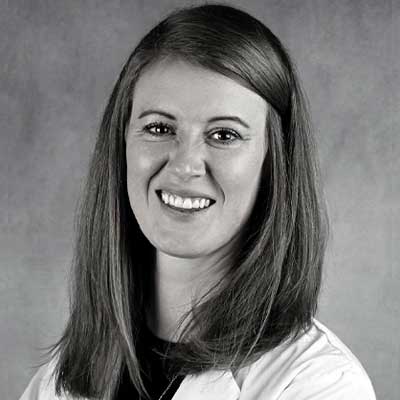 Dr. Shawna Beasley, Au.D., ABA-C
Doctor of Audiology
Dr. Shawna Beasley joined the Hearing HealthCare Centers team in 2020. At a young age, Dr. Beasley was diagnosed with progressive hearing loss and wore hearing aids for many years until it was determined that she could experience greater benefit from cochlear implants.
Read Full Bio
She underwent her first cochlear implant surgery in 2007 while a senior in high school. It was so successful that she underwent a second surgery 6 years later to implant the other ear. Her experience with hearing loss and with the audiologist who had helped her for so many years encouraged her to pursue a career in audiology.
Dr. Beasley received her undergraduate degree in Speech and Hearing Sciences from UNC Greeley and her Doctorate of Audiology from University of Utah. Dr. Beasley worked at a neurotology clinic for 3 years before transitioning into private practice setting. She has experience with audiological testing, hearing aids, and cochlear implant candidacy and programming.
Born and raised outside of Sterling, Colorado, Dr. Beasley is passionate about helping Coloradoans achieve the best quality of life with better hearing. Being an individual with significant hearing loss herself, she can relate with patients on a personal level on their struggles and help overcome any obstacles they may have.
Dr. Beasley and her husband recently welcomed their first child in Spring of 2022. The three of them love to travel, explore nature, and spend time with friends and family.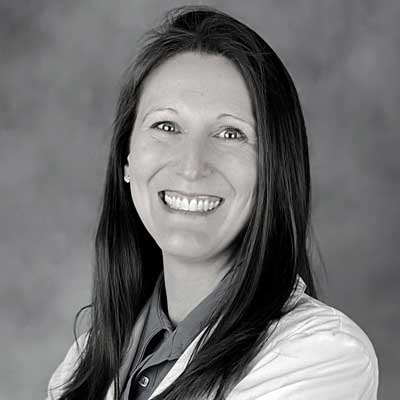 Dr. Nicole Lilly, Au.D.
Doctor of Audiology
Dr. Nicole Lilly originally joined the Hearing HealthCare Centers team in 2020 and worked in the Broomfield office. She left for a year in 2021 after she had her son and she is now back working in the Loveland office. Dr. Lilly obtained her undergraduate degree in Hearing and Speech Sciences from the University of Maryland and her doctorate degree in Audiology from Salus University.
Read Full Bio
She has had ringing in her ears (tinnitus) from a very young age and didn't realize that it was abnormal until she took her first audiology course in undergraduate school. She understands how much hearing loss can impact relationships and is passionate about helping people hear better and reconnecting with their loved ones.
Dr. Lilly moved to Colorado in 2013 and fell in love with the state. She enjoys all of the outdoor activities Colorado has to offer- hiking, biking, snowboarding, and exploring National Parks. Her son, Weston, is one year old and she loves playing and spending time with him!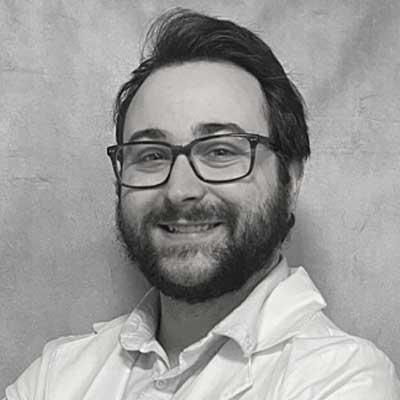 Dr. Brennen Karl, Au.D., CCC-A
Doctor of Audiology
Dr. Karl's interest in hearing healthcare began after years of seeing how his mother's life was affected by hearing loss and how hearing aids helped transform her life. He has been helping the Colorado community and treating hearing loss since 2021.
Read Full Bio
Dr. Karl's motivation for treating hearing loss comes from seeing his patients reconnect with their friends and family and stop isolating themselves from those they love due to their hearing loss.
Dr. Karl obtained his bachelor's degree from University of Northern Colorado and moved on to obtain his Doctorate of Audiology from the same University.
In his spare time, Dr. Karl enjoys reading, acting and playing with his dog, Layla.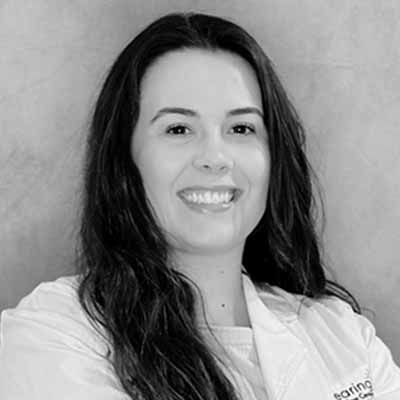 Dr. Taylor Woznak, Au.D.
Doctor of Audiology
Dr. Taylor Woznak has always had an interest in helping people. Initially, she thought of becoming a nurse, but the program was not offered at her university. Luckily, she happened upon a major called Speech and Hearing Sciences, and the rest was history!
Read Full Bio
She became an audiologist and has been passionate about treating hearing loss ever since.
Dr. Woznak obtained her Bachelors degree from State University of New York at Cortland and moved on to obtain her Doctorate of Audiology from the University of Illinois at Urbana-Champaign.
Dr. Woznak's passion comes from being able to educate others about audiology and how it can benefit patients. She states, "Audiology is such a unique part of healthcare but often is underserved."
In her spare time, you can find Dr. Woznak playing recreational league ice hockey with his husband Nathan or hiking through the mountains with her mini–Australian Shepard, Chip.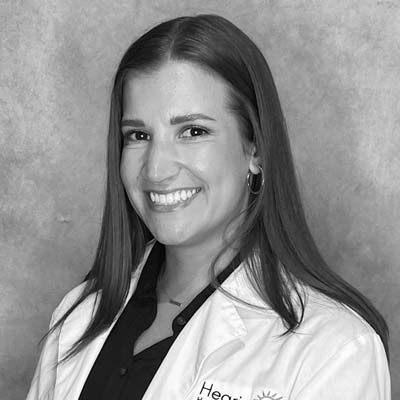 Dr. Heather Wibberley, Au.D.
Doctor of Audiology
Dr. Heather Wibberley decided to pursue a career in healthcare due to her desire to serve others and support her community. She specifically became interested in hearing healthcare when she learned how much hearing health can impact an individual's quality of life.
Read Full Bio
Dr. Wibberley obtained her bachelor's degree in Hearing and Speech Sciences from the University of Maryland, and then moved on to obtain her Doctorate of Audiology from Towson University.
Dr. Wibberley is motivated to improve the overall health of her patients by helping them hear better. She utilizes her clinical expertise and background in research to educate patients and support them during their hearing healthcare journey. Dr. Wibberley believes that by providing exceptional support and care we have the capacity to change lives and help our patients thrive.
In her spare time, you can find Dr. Wibberley running the trails or training for her next marathon. She also loves spending time with her husband, hiking, camping, and reading.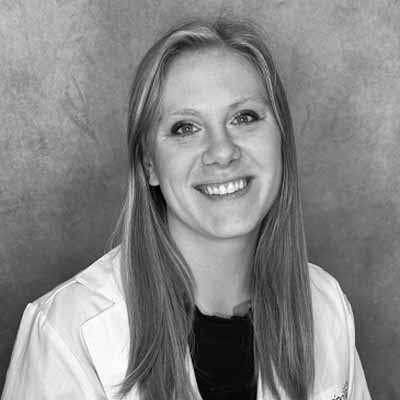 Dr. Hailey Guyette, Au.D.
Doctor of Audiology
Dr. Hailey Guyette main priority in hearing health care is helping patients reconnect with their loved ones, feel empowered to participate in their interests and hobbies, and see them reconnect with life overall.
Read Full Bio
Dr. Hailey started studying ASL in high school and was connected with the Deaf community where she found her passion for audiology. Dr. Hailey is focused on providing exceptional care to her patients and providing personalized treatment for each and every patient.
In her spare time you can find Dr. Hailey teaching residents of Colorado how to country swing and line dance. Through this non-profit organization, they raise funds for multiple charities throughout the state. She also enjoys baking and cooking- so don't be surprised if she is offering you cookies in the office.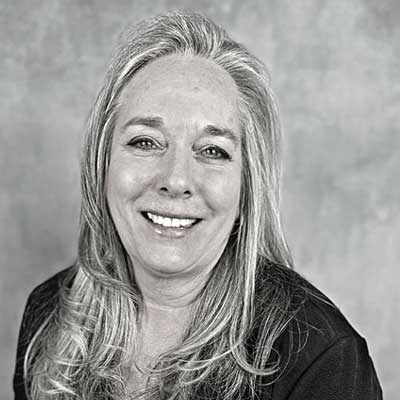 Dena Borszich
Audiology Assistant
Dena has been the Audiology Assistant in Longmont since 2019. Dena did not choose audiology as a career, it found her. Dena took a medical terminology class and began to look for opportunities to find a personal medical career. She loves being an audiology assistant as it is personable and she loves to care for patients.
Read Full Bio
When not in the office, Dena can be found working in her garden and arranging flowers into appealing arrangements.
Dena also loves to go camping, have breakfast for dinner, and tell inside jokes among family and friends.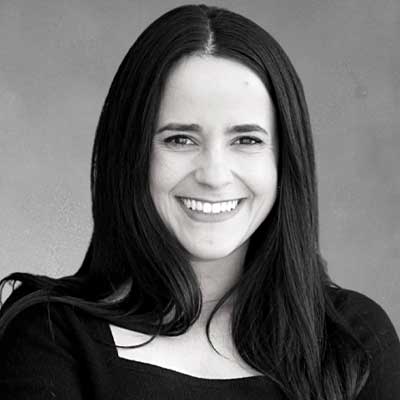 Therese Montecalvo
Director of Operations
Therese Montecalvo joined the Hearing HealthCare Centers staff in 2015! She came from Ohio where she worked as a human resource and payroll specialist. She graduated from Ohio University with a B.S. in Communication Studies and a minor in Marketing/Management.
Read Full Bio
In her spare time, Therese enjoys hiking 14ers, trail running, and spending time with her friends and family.
She loves all that Colorado has to offer and its many outdoor activities.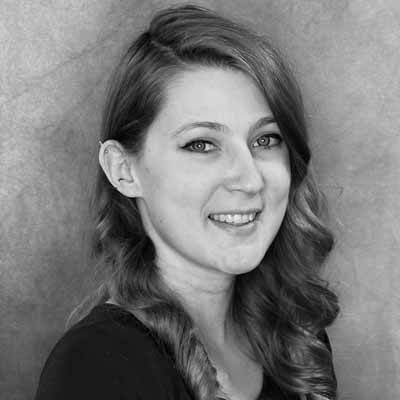 Gaby Gordon
Insurance and Credentialing Specialist
Gaby joined the Longmont team in July of 2020 as our Insurance and Credentialing Specialist. She is a Colorado native living all over the state over the years and now resides in Fort Collins.
Read Full Bio
Gaby has an affinity for healthcare both professionally and personally which makes her a real asset to the practice.
She has a real love for animals and her two dogs, Elli & Mara, and cat, Aela, keep her on her toes.
She also has a love for music, singing, and spending time with her family and friends.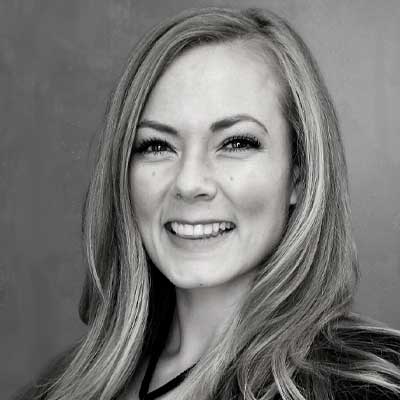 Jamie Goitia
Distribution and Outreach Specialist
Jamie joined the Hearing Healthcare Centers team in January 2019. Born and raised in Nevada, Jamie received her Masters of Science in Speech Language Pathology (SLP) from the University of Nevada, Reno.
Read Full Bio
She spent 5 years practicing speech therapy in a variety of settings including private practices, hospitals, rehab centers, elementary schools, and home health.
During her time as a SLP, Jamie gained a vast amount of experience working with individuals from all backgrounds including those who have suffered from stroke, Parkinson's disease, traumatic brain injury, and memory loss. As a result, Jamie is very passionate about hearing health and educating others on hearing and the correlation between hearing loss and memory loss.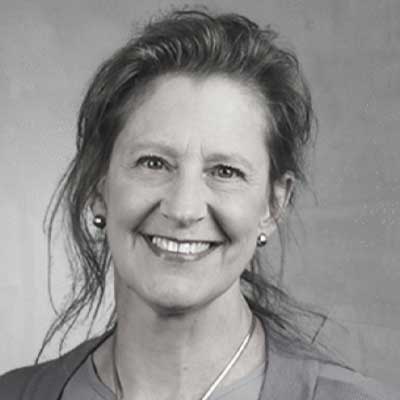 Kim McMillan
Administrative Assistant
Kim started with Hearing HealthCare Centers, Loveland in 2021, as Administrative Assistant. This role was created specifically to align with her diverse experience and skillset. Prior to joining HHCC, Kim had 11 years of experience working in a hearing center in Seattle, WA.
Read Full Bio
Her background includes training and management of front office staff, marketing, and administrative work. She enjoys the administrative side of the office because there she can be the most focused on her projects.
Kim moved back to Colorado for her love of family, the beautiful scenery, and especially the sunshine. She enjoys adventuring in the outdoors, working in the yard, and planting flowers. Kim is also an avid jewelry designer, working primarily with chain and beaded jewelry.
Kim loves working with a great team, and being part of helping people to hear better and connect with loved ones and the world around them.
Patient Care Coordinators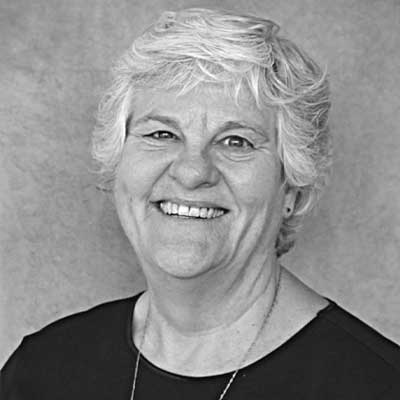 Pam Pearce
Patient Care Coordinator
Pam joined the Hearing HealthCare Centers team as the Patient Care Coordinator in the Englewood location. She is not new to the area as she was born and raised in SE Denver. After she graduated from high school, she went to school to be a certified dental assistant.
Read Full Bio
She worked in the dental field for several years. While there she learned how nice it is to get to know and help the patients that come to your office.
After she married, she moved to Englewood where she and her husband raised their two children. She did everything from babysitting to cleaning houses so she could spend as much time with her children as possible.
In her free time, she really enjoys sitting in the back yard by her pond or taking long walks in the neighborhood. She is also an avid gardener and loves to read. She especially loves sewing for her 3 granddaughters.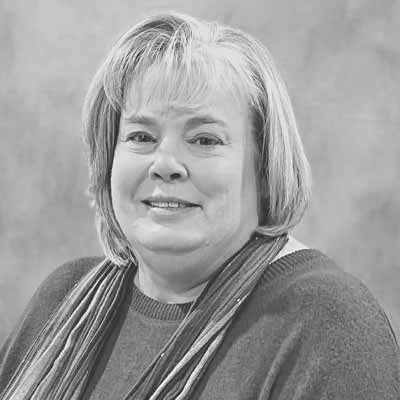 Tammy Pascal
Patient Care Coordinator
Tammy Pascal joined the team in 2023 as a Patient Care Coordinator. She comes from a background in legal and optical where she learned how to provide exceptional customer service. She was the perfect fit for this role because she has a passion for helping others and enhancing one's life experience. 
Read Full Bio
In her spare time, Tammy enjoys traveling, spending time in the mountains, brewery hopping and hanging out with her dogs (and husband).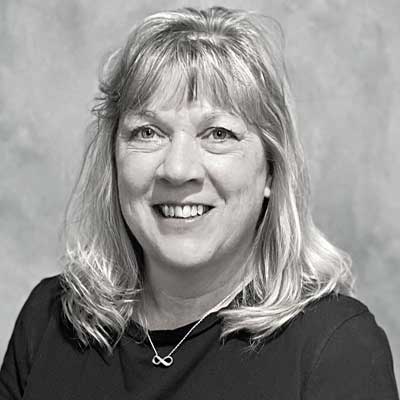 Laura Rieck
Patient Care Coordinator
Laura joined Hearing HealthCare Centers at our Loveland in March 2022, however, she is not new to the industry! Laura has over 14 years experience in the audiology world. Through many years of other work experiences, as a medical assistant, coder, and biller, working with hearing aid patients is what she truly enjoys.
Read Full Bio
Laura grew up in Pittsburgh, PA and will forever be a Pittsburgh Steelers fan, and is always very excited for football season to begin.
She and her fiancé like to spend their time gardening, working on their home, hiking, enjoying the mountains and spending time with family.
Laura feels the best part of working at Hearing HealthCare Centers is the positive changes she sees In our patients when they start to hear what they have been missing!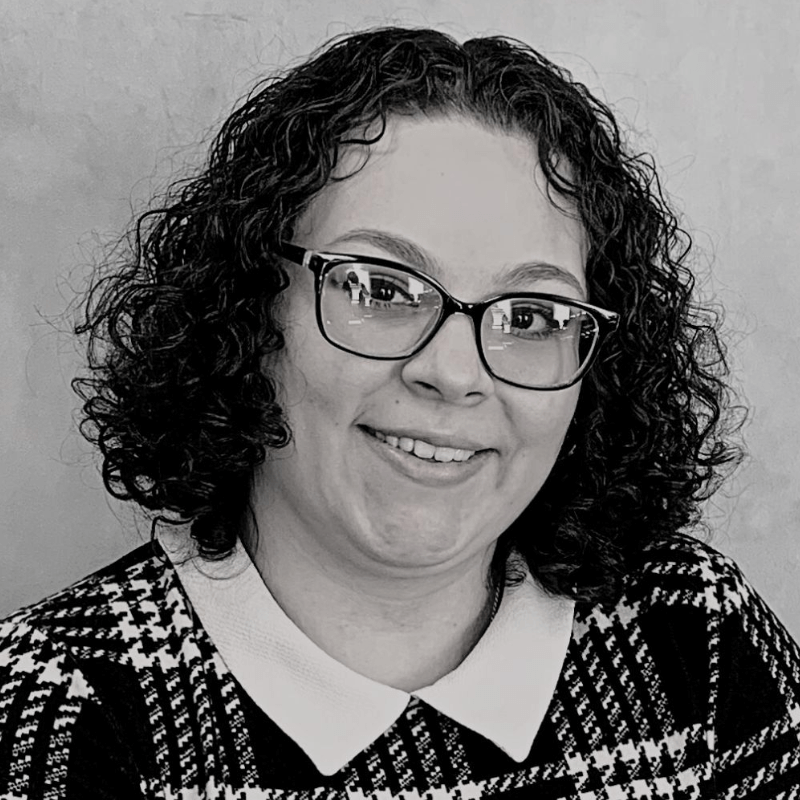 Jaylene Ortiz
Patient Care Coordinator
Jaylene joined the team in 2022 as our Patient Care Coordinator in Longmont. She comes from a background in distribution and customer service where she learned how to navigate business production input and deal with high priority orders. Jaylene is the perfect fit for this role because she brings a positive attitude and great organizational skills.
Read Full Bio
Jaylene was born and raised here in beautiful Colorado. In her spare time you can find Jaylene reading, writing, streaming a new TV show, or finishing a long tedious puzzle that was 100% worth the time. She absolutely loves to cook, and enjoys a delicious meal. If you give her chocolate she'll be your friend for life.
The most important thing to her in this world is her chosen family, but her two favorites will always be her partner and her adorable little chihuahua Lulu.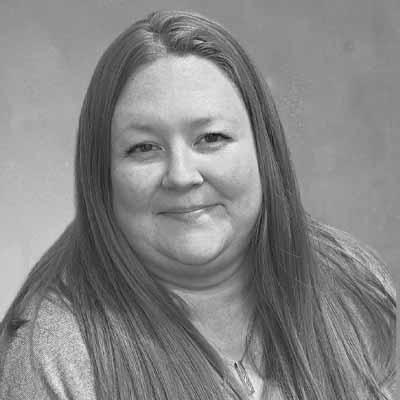 Caitlin Jones
Patient Care Coordinator
Caitlin is a Colorado native and has spent the majority of her career in the healthcare field. She is madly in love with audiology and is passionate about helping our patients on their hearing journey. One of her favorite aspects is watching patients discover sounds they haven't heard in a long time and celebrating their cognitive improvements with them.
Read Full Bio
In her spare time, she can be found reading, cheering on her niece and nephew at their games, spending quality time with family and friends, crafting, camping, and going on new adventures.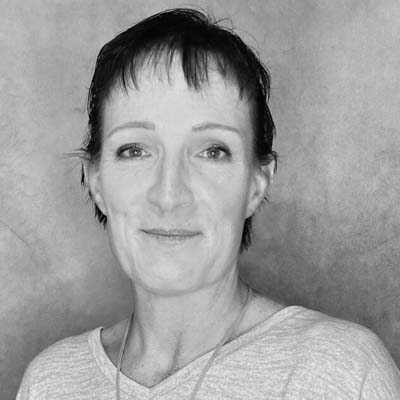 Jennifer Cordova
Patient Care Coordinator
Jennifer joined the team in 2023 as a Patient Care Coordinator at our Broomfield and Boulder location. She comes from a background in surgical technology where she learned how to manage patient care and provide support during uncertain times. With these skills, Jennifer was a perfect fit as her passion is patient advocacy.
Read Full Bio
In her spare time, you can find Jennifer working in her garden, doing art and crafts and spending time in nature. She also has a passion for helping animals and actively fosters animals in need.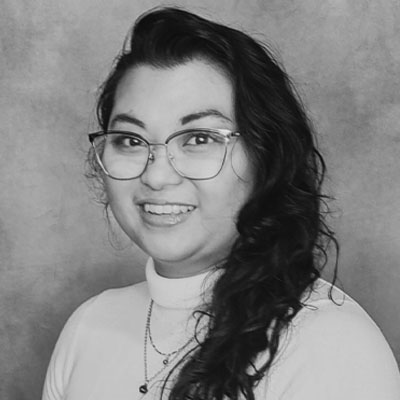 Danielle Arellano
Patient Care Coordinator
Daneille joined the team in 2023 as a Patient Care Coordinator. She comes from a background in education and family advocacy where she learned how to listen to the needs of others and help them grow. Danielle has a passion for helping others feel safe and develop skills for success.
Read Full Bio
With this passion and caring mindset, she was a perfect fit for our patient care coordinator role.
In her spare time, you can find Daneille hanging out with her husband and daughter- you can find them hiking or at local restaurants. She enjoys reading and taking care of her plants.